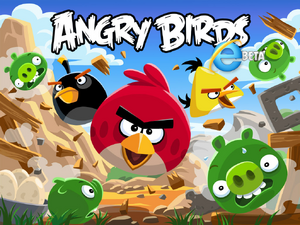 The of Claws of Madness is a boss battle in Angry Birds:Nightmare,Lifetime Prison,2-2.The Claws of Madness are pig hands,and try to grab you.
Attacks
The Claws of Madness has 2 attacks.The first one is when a Green Bird is too close to the boss,Claws of Madness will strike the Green Bird with a hand.The second attack is when if the Green Bird is on the slingshot,a hand will grab the Green Bird and throw it down the abyss.
Battle Lines
(Horse Whiny)
"Die!"
"Just...die for me!"
(Laughing)
Community content is available under
CC-BY-SA
unless otherwise noted.